Mike Bargman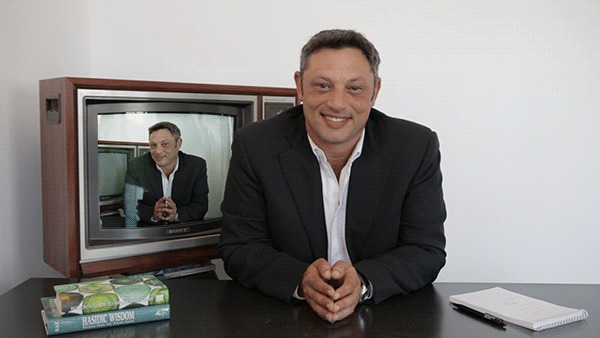 Prior to co-founding Headline Media, Mike worked with over 20 UN Agencies, provided communication consulting to numerous Israeli government ministries and lectured at the IDC School of Government. Along with being an avid golfer, Mike is a former All American handball player, something he often brings up to his colleagues, clients, and anyone else who will listen.
Daphne Algom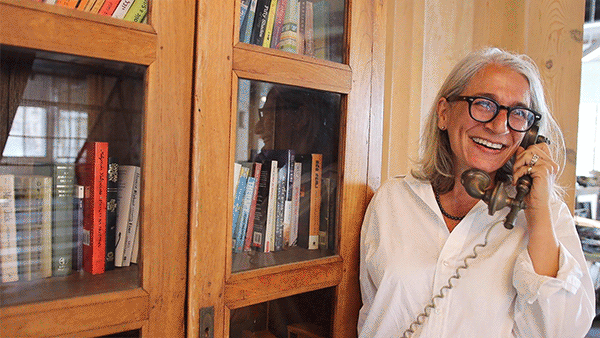 Originally from Ottawa, Canada, Daphne was an award-winning journalist for the likes of CNN and ABC before co-founding Headline Media. With degrees in political science, journalism, and Middle Eastern history, all doors were open – but not one to shy away from a challenge, she pivoted to tech. Makes perfect sense, as Daphne readily admits to a borderline religious belief that restarting is the solution to 100% of technical problems. In spite of it all, she went on to co-create an incredible tech PR firm and was included on Business Insider's 50 Best PR People In Tech.
Jon Elkins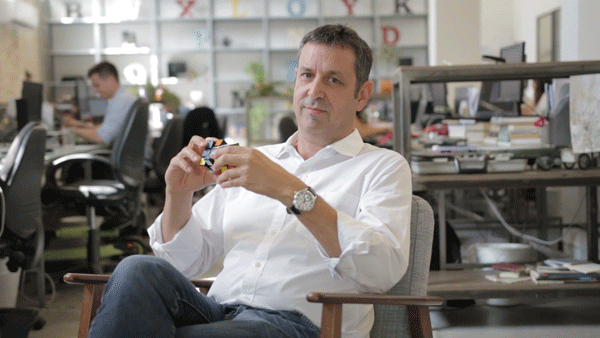 Before co-founding Headline Media with Daphne and Mike, Jon covered Israeli business, tech, and politics during his decades-long career as a TV anchorman, reporter, and producer. Despite his measured exterior, Jon is a devotee of the written word and beyond. He learned to read the Code of Hammurabi in its original Akkadian, played bass and blues harp in an R&B band, and is an avid Ultimate Frisbee, tennis, and basketball player. He's still revising his novel about unlikely love set in the background of a chaotic Middle East.
Aaron Kliner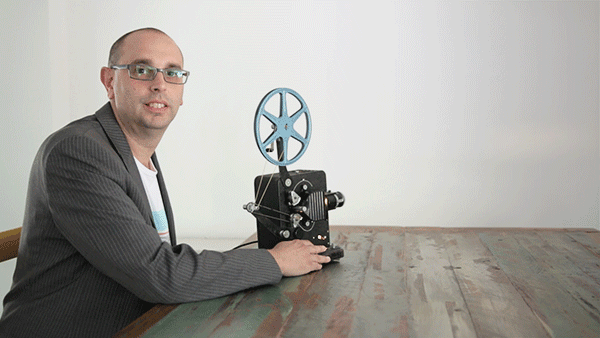 Aaron hails cheerfully from Glasgow, Scotland. A veteran Headline Media employee, Aaron graduated from the University of Leeds with a degree in Politics and Parliamentary Studies. He then proceeded to intern at the U.S. Congress for six months, where he once shared an elevator with Hillary Clinton - and regretfully pitched her nothing at all. Aaron plays the accordion (albeit not as much as he'd like to these days), and he and his wife Sigal have 3 kids and a dog called Charli.
Leora Katz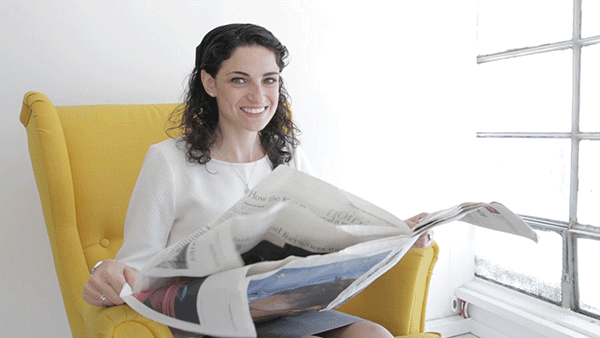 Roaring out of East Brunswick, NJ, Leora came to Headline Media immediately after completing her MA at IDC Herzliya in international diplomacy. Despite originally planning to become the real-world embodiment of West Wing's Nancy McNally, Leora has found her home in the PR world. Little known stupendous fact: Leora has been collecting snow globes since the age of six, and they now number in the hundreds. She also reads an average of one book every week.
Margalit Benizri-Shweky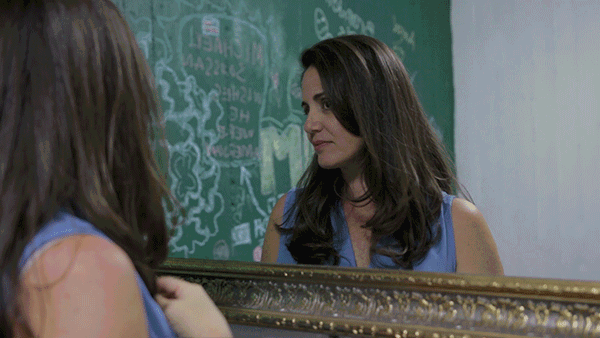 Margalit is our beloved office manager and probably the most authentically Israeli person here - in all the best ways. When she's not handling logistics or patiently explaining Israeli taxes to someone for the 20th time, Margalit moonlights as a post-partum doula and hosts baby massage classes at her home. She lives with her husband and three children.
Justine Rosin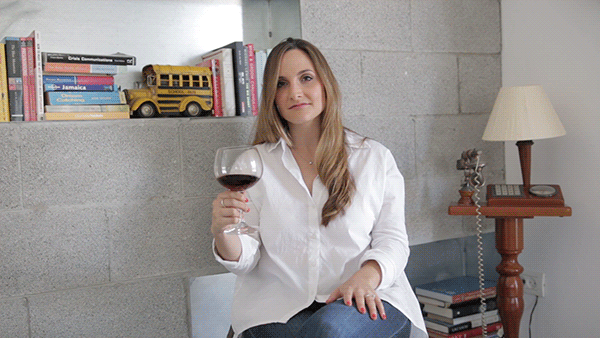 Justine was born and raised in Johannesburg, South Africa, but currently identifies as a native Tel Avivian - of which we are completely supportive. An amateur painter, she got her degree in fine arts from University of the Witwatersrand (insert Hogwarts joke here), and after developing a strong resume in the Israeli startup scene doing social media and content, she discovered her true passion for PR and came to Headline Media. She, of course, misses her gorgeous Labrador, Harley, and her pet lion, Simba.
Raanan Loew
A Chicago native, Raanan served as the international press contact for the Air Force after earning his MA in international relations from Bar-Ilan University. This experience opened his eyes to the world of professional communications, after which he began working here at Headline Media. Raanan's hobbies include hiking, baking, tinkering with broken stuff, and having twins.
Sarah Small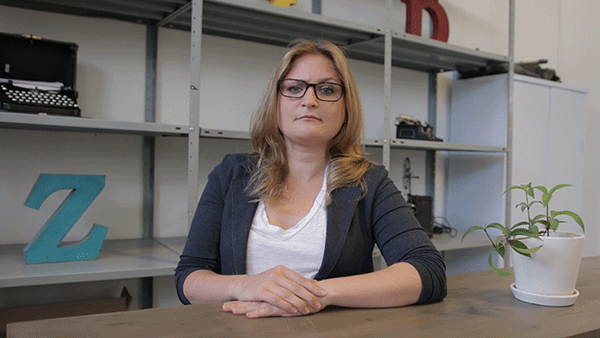 "Smalls" hails from New York City and studied at Tufts University. She worked in PR before moving to Israel, hated it, swore never to return, then started working at Headline Media, whereupon all her previously conceived notions flew out the window. Sarah is a secret crossword puzzle freak and a proud co-parent of our official office mascot - Riff Raff the Beta Fish, a role she describes as "sometimes overwhelming, sure, but deeply fulfilling."
Allison Grey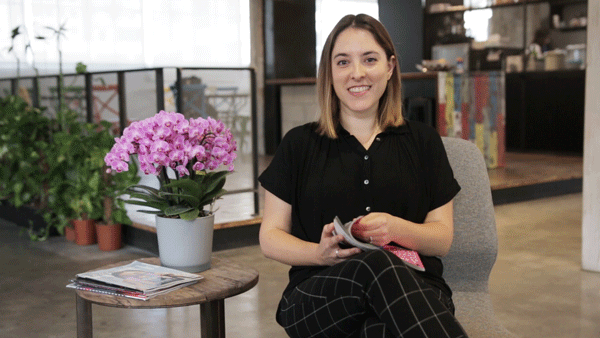 Originally from Los Angeles, Allison holds a BA in political science from UC Berkeley and an MA in political communications from The Hebrew University. Between degrees, she also served as an international media spokesperson for the Air Force. Allie has a love of both musicals and true crime documentaries, and isn't sure if there may be a psychological correlation between the two. Allie's great-grandfather was a WWI British army fighter pilot who, according to family lore, helped shoot down the Red Baron.
Garrett Krivicich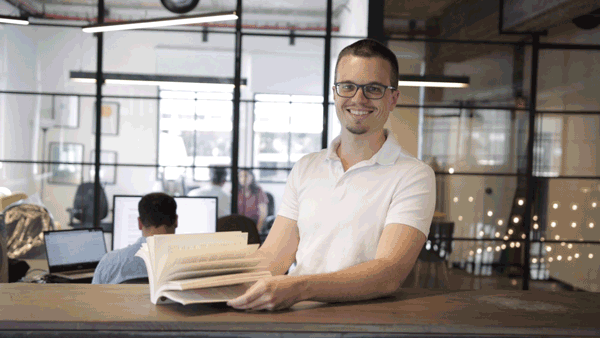 A Turkish politics aficionado, onetime geopolitical risk consultant, and yoga enthusiast, Garrett grew up in South Florida, earning a BA in political science at Florida Atlantic University. His desire to better understand the world and how an idea in a small sliver of the globe can move mountains brought him to Israel. When he's not indulging his love for early 2000s pop punk, Garrett is probably binge-watching episodes of Shark Tank and Judge Judy.
Tamara Raynor-Cote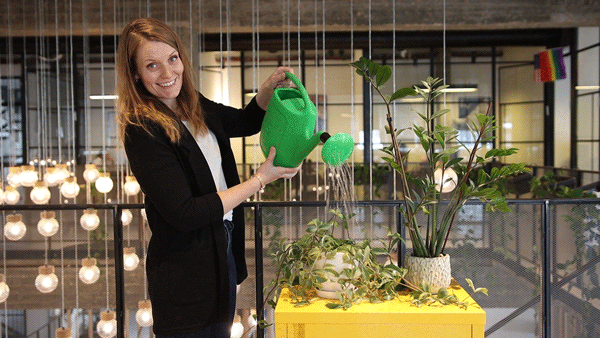 A proud part of Headline Media's robust Canadian contingent, Tamara obtained a bachelor's degree in secondary education from the University of Alberta, and she also holds a master's degree in foreign literature from Ben Gurion University. Before joining Headline, Tamara taught elementary school and adult English classes in Israel. A fitness enthusiast who runs, rock-climbs, and takes a weekly SUP class, Tamara also enjoys unwinding by baking cookies, reading a good book, and doting on her cat, Lev.
Terri Shapiro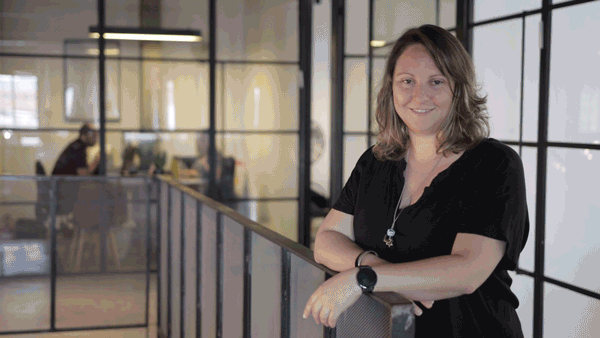 Terri is a native of Johannesburg, South Africa, where she studied at the University of the Witwatersrand and earned a BA in Performing and Visual Arts. Upon graduation, Terri worked in social media and PR for a Tel Aviv record company before joining a high-tech start-up as a content writer and natural language generation (NLG) technician. An expert at Thai kickboxing, Terri enjoys unwinding by indulging her passion for live music, playing soccer, and enjoying time with her pitbull mix, Shadie. Just keep her away from party sparklers, of which she has a longstanding (but very rational!) fear.
Sarah Schloss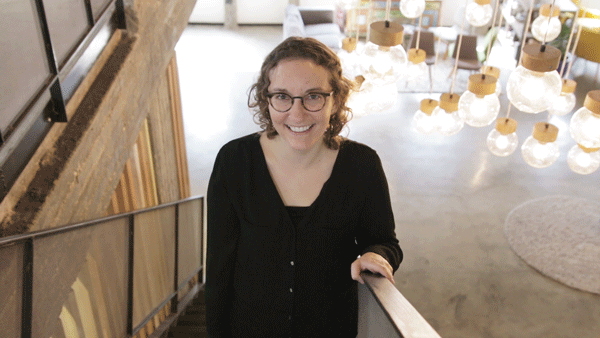 Proudly from the Bronx, Sarah graduated magna cum laude from Queens College with an urban planning degree. Prior to joining Headline Media, she worked in the non-profit sector, lived on a kibbutz, backpacked solo in Asia for five months, and helped plan Israel's largest tech conference, which deepened her interest in the country's tech ecosystem. Sarah's daily commute from Jerusalem to Tel Aviv has turned her into an avid podcast listener, but she's no less passionate about enjoying a good meal or a weekend of outdoor activities.
Ben Crome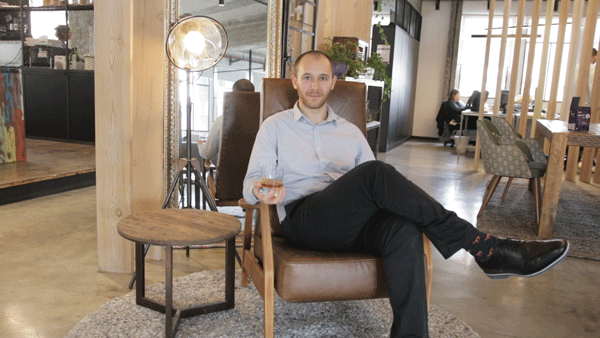 As a youngster in Stoke-on-Trent, Ben wrote to then-UK Home Secretary Jack Straw to fact-check his dad's claim that his 8 p.m. bedtime was governmentally mandated. Ben's been going to any lengths necessary to win an argument ever since. He holds a BA in History from the University of Oxford and an MA in European Studies from the College of Europe's Warsaw campus. Prior to joining Headline Media, Ben oversaw the IDF's British media relations and worked in research and media consulting for the Movement for Reform Judaism in the UK.
Mushkie Meyer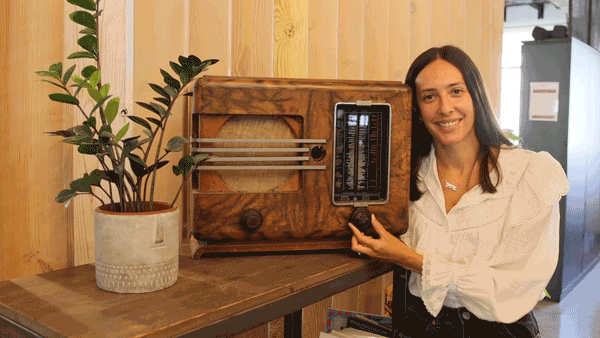 Born in the U.S., Mushkie grew up in London – where she earned a BSc in Anthropology at UCL – before making her way to Tel Aviv. Prior to joining Headline Media, she worked as an events and marketing manager in London and as a project manager for an influencer marketing startup in Tel Aviv. But while she's equipped with deep experience in marketing and communications, Mushkie enjoys cultivating other interests as well, including medical ethics – a subject on which she's amassed a growing book collection.
David Hoffman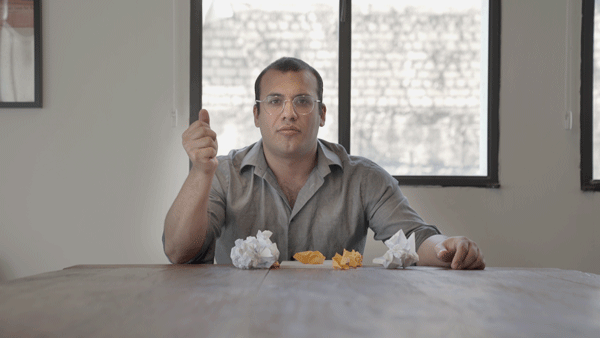 Prior to joining Headline Media, David was a freelance content writer and worked in PR for the design and hospitality industries. A daily New York Times crossword devotee, he's been known to stay up until the wee hours of the morning playing trivia with friends. A native of Far Rockaway, New York, David holds a BA in Government Diplomacy and Strategy from IDC Herzliya.
Josh Schaefer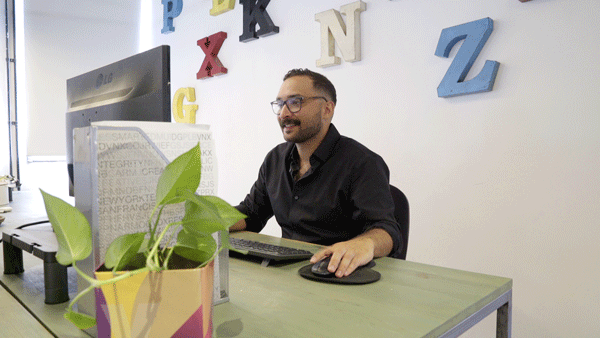 Hailing from Detroit, Josh came roaring out of the Motor City to earn a BA in History from the University of Michigan. A politics enthusiast, he's also known for his eclectic taste in music: One minute he could be listening to Cat Stevens, only to jam to Frank Ocean the next. Josh finds serenity in his nightly meditation, but nothing puts him at ease like a bonfire on the shores of Lake Michigan.
Isaac Rosen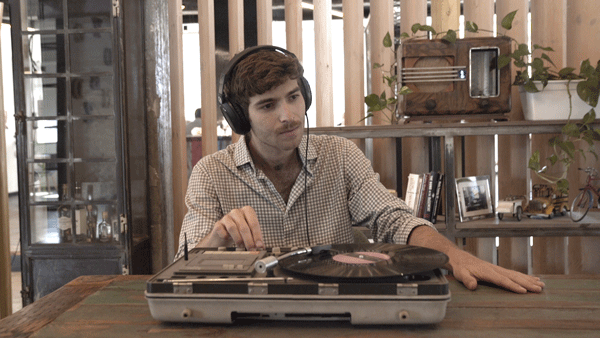 Like his hometown of Albany, NY, Isaac brings a dash of small-town charm to an urban sensibility. After graduating from Tufts University, where he studied English Literature and Film, Isaac came to Tel Aviv to teach English and get his MA in Education, writing a passion-project thesis on the existential philosophy of Emmanuel Levinas as found in the film Before Sunrise. For this self-diagnosed cinephile, watching 4-5 films a week is the rule, not the exception. Often described as "like if Philip Roth had bad ADHD," Isaac strives to inject a literary flair into his daily PR work. He is allergic to cats and pollen.
Kate Schoenstadt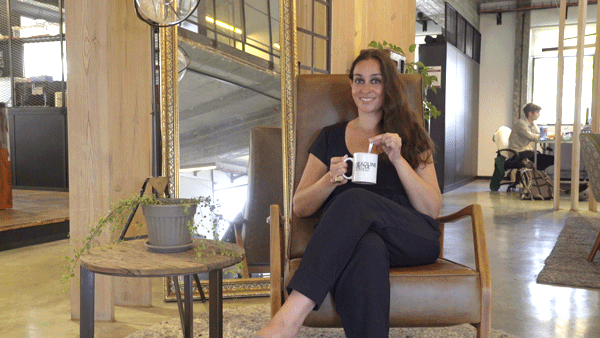 The Second City was Kate's first city, but before arriving in Israel, this Chicago native worked as a celebrity stylist in New York. She has also worked for a non-profit in Chicago and on the Google Duplex team, and volunteered with asylum seekers and refugees in Israel for a year after her Birthright trip. Kate holds a BS in Business from Indiana University and an MA in Government from IDC Herzliya.
Mike Katznelson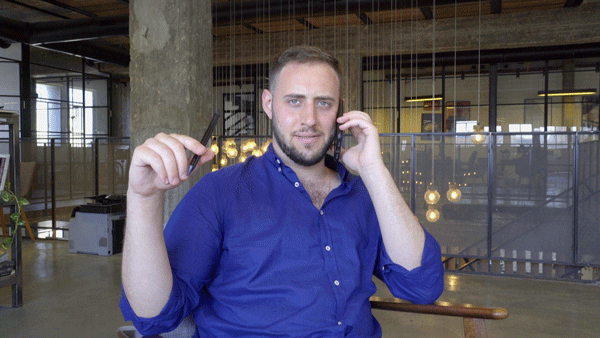 Originally from Monsey, New York, Mike has traversed the globe in pursuit of natural beauty. An avid hiker and camper, his peregrinations have taken him across the continental U.S., Quebec, and the Scottish coastline. When he's not enjoying the great outdoors, there's a good chance he's indulging his Dungeons and Dragons passion. Prior earning a BA in Communications from IDC Herzliya, Mike was the commander of the medical unit for the IDF Armored Corps' 77th Battalion.
Nathan Kohn-Magnus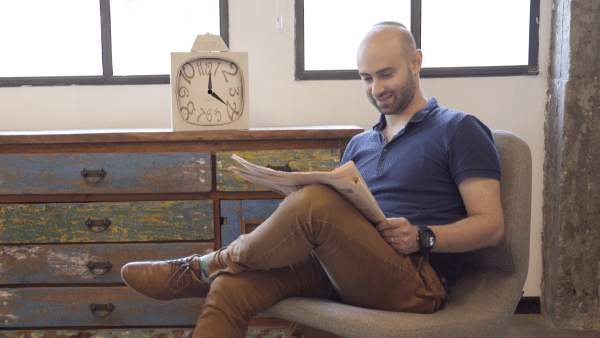 Born in Palo Alto, Nathan grew up in the suburbs of Cleveland before earning a bachelor's degree in Psychology and Political Science from Bar Ilan University and a master's degree in public policy from Tel Aviv University. Nathan enjoys honing his analytical and strategic skills by reading chess books, and he's also among the Headline Media office's few fluent French speakers. He and his wife are the proud parents of a young daughter.
Guy Paz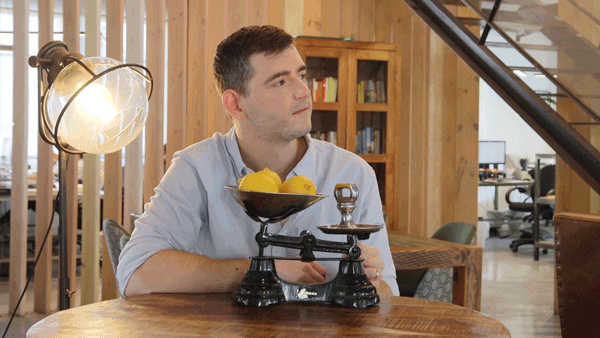 A clinical psychologist by training, Guy oversees Headline Media's HR operations – playing a pivotal role in keeping the agency one of Israel's top-rated employers.
Amy Isaacson
This Chicago native got her BA in Judaic studies and education at Dickinson College, before shipping up to the University of Haifa to earn a Masters in Holocaust studies. A longtime choral singer who once sang for Stephen Sondheim, Amy thought she'd end up in cantorial school, but her penchant for color-coded note taking was ultimately better suited to PR. Amy proudly rescued her beloved dog, Sunny, and is on a mission to find the best schnitzel in Tel Aviv.
David Shelton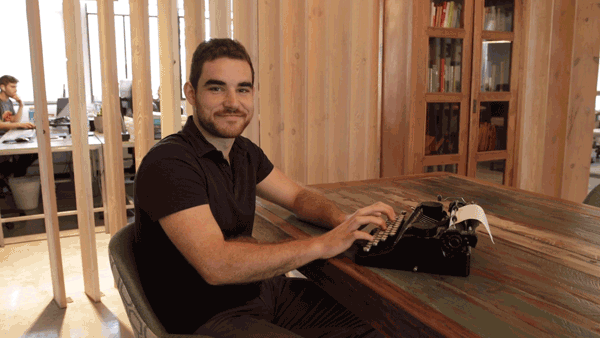 A California boy by birth, this Long Beach native left for Israel with degrees in Political Economy and German from UC Berkeley and 2 years working at Trader Joe's under his belt. Proudly pentachromatic, David claims to sport all five natural hair colors – brown, blonde, black, grey and red. He is a self-described train nerd and hopes to someday make a lot of money.
Sophie Stillman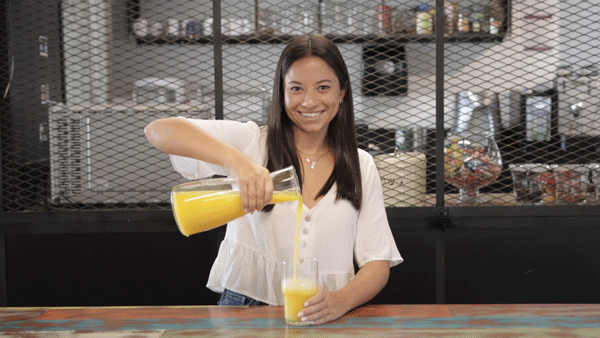 Hailing from Hopkins, Minnesota, Sophie joined Headline after four years as a combat solider and officer in Aerial Defense. Her childhood obsession with the Apollo space missions gave young Sophie dreams of being an Astronaut, but she ultimately decided to stay Earth-bound with a BA in journalism and minors in political science and Hebrew. A former competitive figure skater and child model for Target, Sophie now spends her free time surfing, reading fiction, and thinking about her dog, Daisy.
Gabi Benedyk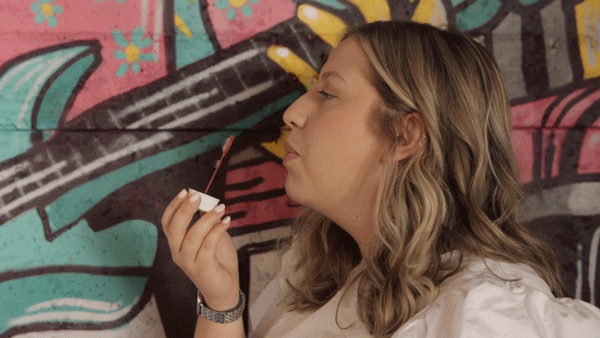 After growing up in Australia, where she once sang in front of audiences at The Sydney Opera House, Gabi moved to Israel to study International Relations and Jewish History at the Hebrew University. This lit the path to her becoming a Project Manager at the Israeli Ministry of Diaspora Affairs, where she worked before Headline Media. She is, quote, "deeply, deeply competitive" when it comes to Harry Potter trivia, and loves to read the works of Hannah Arendt in her spare time. She enjoys visiting her family dog, Peaches, in Zichron Yaakov, and she and her husband hope to one day adopt a puppy of their own.
Roni Buria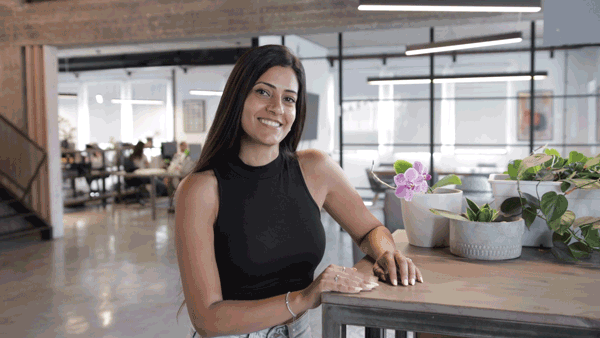 One of Headline Media's only true-blue Israelis, Roni was born, raised, and lives in Rishon Lezion. Despite her RashLatz loyalties, Roni spent two years in Munich, Germany, before returning to Israel to further her career in office management and marketing. She is an avid reader and horseback rider.
Max Kaplan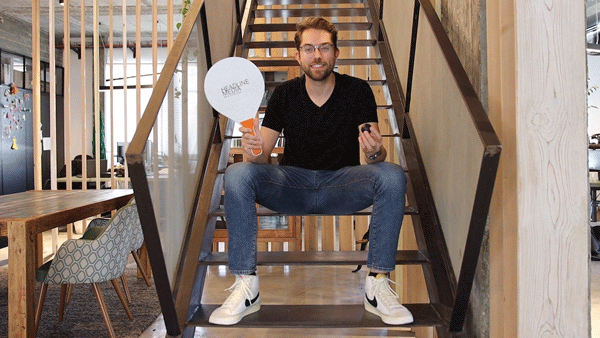 As a formerly aspiring archaeologist, this Upstate NY native got his hands dirty excavating Etruscan ruins and fending off territorial wild boars in the heart of the Tuscan wilderness before earning his bachelor's degree in Anthropology from UMass Amherst. But prior to joining Headline's content team, he received a master's degree in Environmental Studies from Tel Aviv University while working as the chief editor for a non-profit environmental news agency. When he's not writing, he's burying himself in Marvel comics or mastering the art of origami.
Anouchka Morris
Born and raised in London, Anouchka considered a career in nursing before ultimately deciding to move to Israel, where a BA in communications from IDC landed her in the world of PR. When this foodie isn't cooking or eating exciting new dishes, you can find her buried in a trashy whodunnit or racking up wins on killer sudoku. Just don't ask about her childhood pet rabbit that ran away – it's still a sore subject.
Sami Israel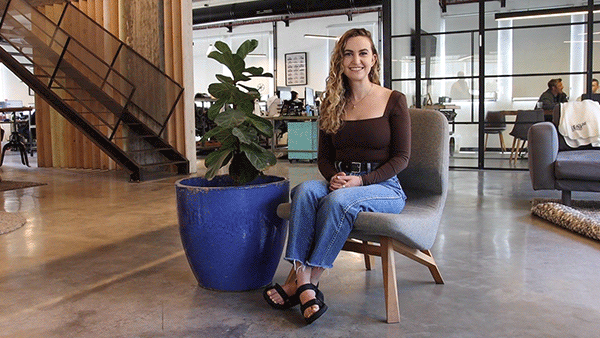 This library enthusiast and museum buff grew up in Suffern, NY, before earning her BA in International Affairs at Skidmore College. After moving to Israel, Sami began chasing her dreams of becoming the next Barbara Walters, working at Israel's Government Press Office then joining i24 News, where she interviewed famous Israeli celebrities including Alon Livné, Avishai Cohen, and the cast of the hit series Fauda. But her true claim to fame lies in her ability to quote the entirety of School of Rock.
Alexa Schnaid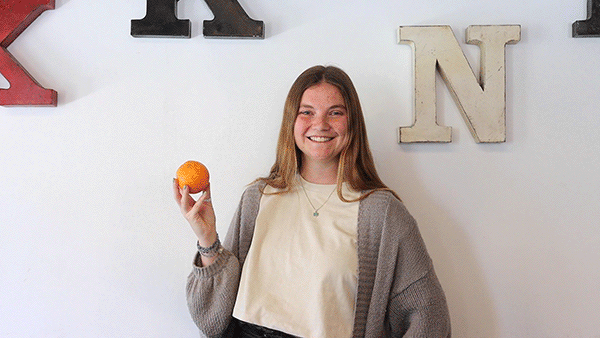 The City of Angels lost a good one when this former elementary school teacher made Aliyah and joined the Israeli army, where she served in a combat search and rescue unit. A hardcore foodie, Alexa also worked as a culinary tour guide in Tel Aviv before a lifelong love of storytelling led her to Headline Media – though she still dreams of someday winning Master Chef Israel. When she's not cooking, you can find Alexa wandering around Ikea or rewatching The Office… again.