Mike Bargman
Mike Bargman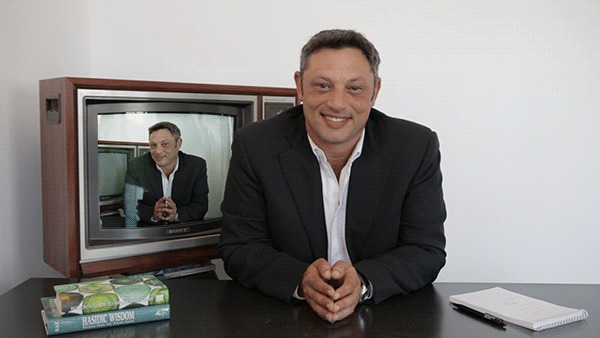 Prior to co-founding Headline Media, Mike worked with over 20 UN Agencies, provided communication consulting to numerous Israeli government ministries and lectured at the IDC School of Government. Along with being an avid golfer, Mike is a former All American handball player, something he often brings up to his colleagues, clients, and anyone else who will listen.
Daphne Algom
Daphne Algom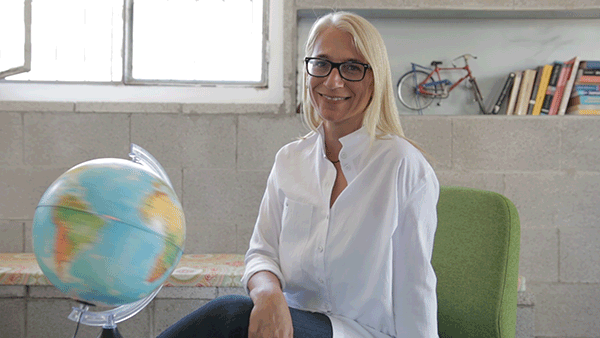 Originally from Ottawa, Canada, Daphne was an award-winning journalist for the likes of CNN and ABC before co-founding Headline Media. With degrees in political science, journalism, and Middle Eastern history, all doors were open – but not one to shy away from a challenge, she pivoted to tech. Makes perfect sense, as Daphne readily admits to a borderline religious belief that restarting is the solution to 100% of technical problems. In spite of it all, she went on to co-create an incredible tech PR firm and was included on Business Insider's 50 Best PR People In Tech.
Jon Elkins
Jon Elkins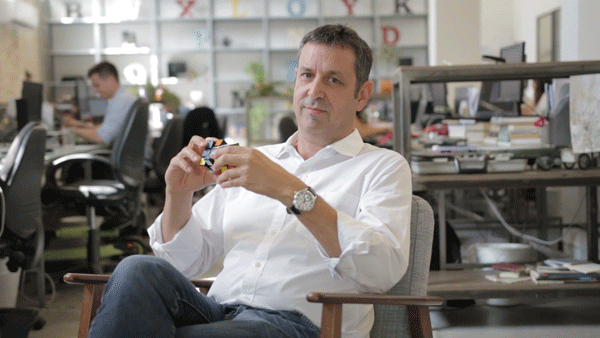 Before co-founding Headline Media with Daphne and Mike, Jon covered Israeli business, tech, and politics during his decades-long career as a TV anchorman, reporter, and producer. Despite his measured exterior, Jon is a devotee of the written word and beyond. He learned to read the Code of Hammurabi in its original Akkadian, played bass and blues harp in an R&B band, and is an avid Ultimate Frisbee, tennis, and basketball player. He's still revising his novel about unlikely love set in the background of a chaotic Middle East.
Aaron Kliner
Aaron Kliner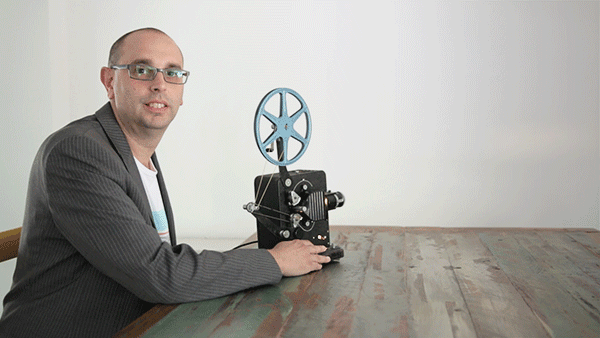 Aaron hails cheerfully from Glasgow, Scotland. A veteran Headline Media employee, Aaron graduated from the University of Leeds with a degree in Politics and Parliamentary Studies. He then proceeded to intern at the U.S. Congress for six months, where he once shared an elevator with Hillary Clinton - and regretfully pitched her nothing at all. Aaron plays the accordion (albeit not as much as he'd like to these days), and he and his wife Sigal have 3 kids, a dog named Tutti and a cat called Frutti.
Leora Katz
Leora Katz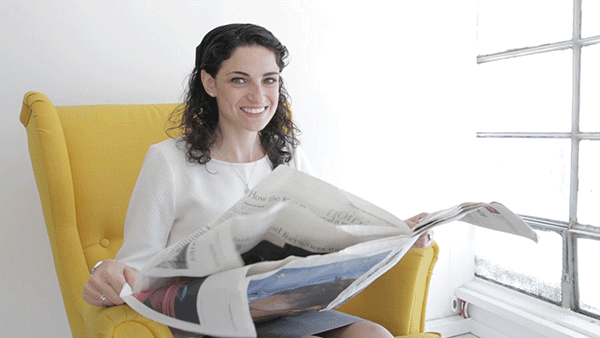 Roaring out of East Brunswick, NJ, Leora came to Headline Media immediately after completing her MA at IDC Herzliya in international diplomacy. Despite originally planning to become the real-world embodiment of West Wing's Nancy McNally, Leora has found her home in the PR world. Little known stupendous fact: Leora has been collecting snow globes since the age of six, and they now number in the hundreds. She also reads an average of one book every week.
Margalit Benizri-Shweky
Margalit Benizri-Shweky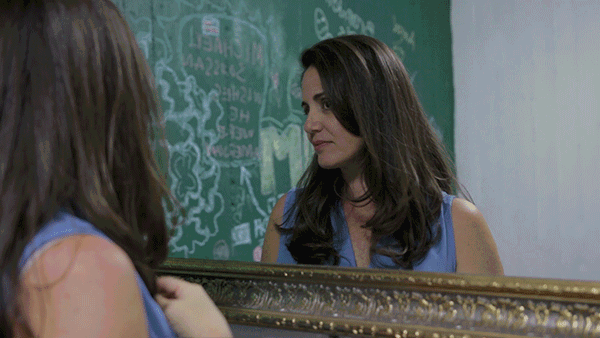 Margalit is our beloved office manager and probably the most authentically Israeli person here - in all the best ways. When she's not handling logistics or patiently explaining Israeli taxes to someone for the 20th time, Margalit moonlights as a post-partum doula and hosts baby massage classes at her home. She lives with her husband and three children.
Jill Burkes
Jill Burkes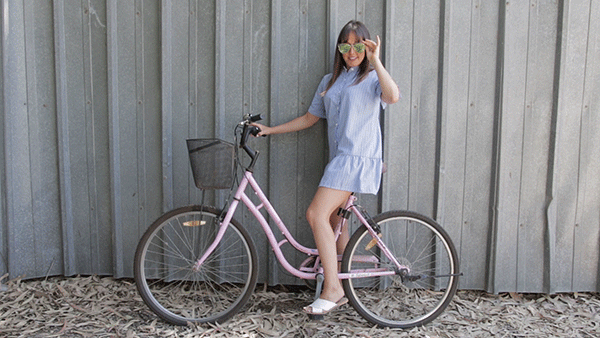 Born and bred in Toronto, Jill is a graduate of Centennial College with a degree in PR & communications. She originally thought she'd be a radio broadcaster. Jill is obsessed with fun facts, so here are a few about her: she owns no fewer than five power sanders, grew half an inch in 2017, and once delivered a baby sheep.
Brandon Weinstock
Brandon Weinstock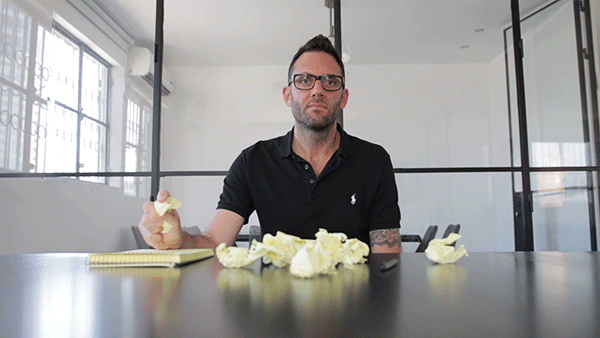 Brandon is from Los Angeles, and helps keep the old school West Coast hip hop legacy alive and well in the office. His extensive background in commercial real estate back in the U.S. helped prepare him for managing teams to deliver client goals. Unbeknownst to most, Brandon is a league bowler with a top score of 225. Sophie, his 12-year-old Wheaton terrier, is the light of his life and the confounding of his travel logistics.
Luke Brinker
Luke Brinker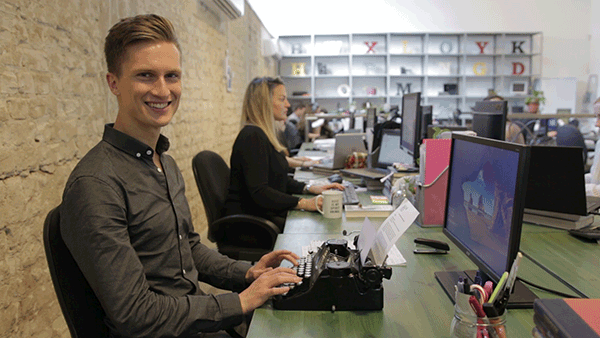 Originally from Kansas, Luke has moved progressively eastward, with stints in Chicago, Washington D.C., and New York before he arrived in Tel Aviv. A former political journalist, he holds a BA in history from the University of Kansas and an MA in the social sciences from the University of Chicago. Luke enjoys running marathons, which he sees as a convenient excuse for his pasta addiction.
Justine Rosin
Justine Rosin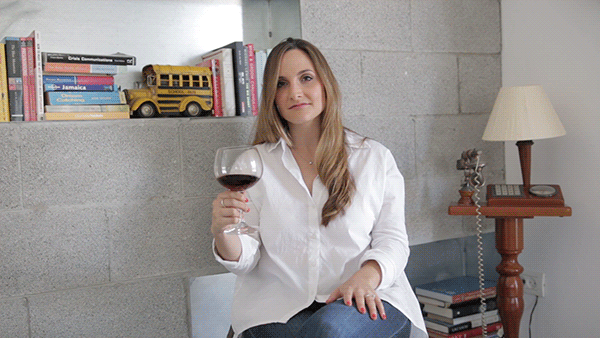 Justine was born and raised in Johannesburg, South Africa, but currently identifies as a native Tel Avivian - of which we are completely supportive. An amateur painter, she got her degree in fine arts from University of the Witwatersrand (insert Hogwarts joke here), and after developing a strong resume in the Israeli startup scene doing social media and content, she discovered her true passion for PR and came to Headline Media. She, of course, misses her gorgeous Labrador, Harley, and her pet lion, Simba.
Joel Strauss
Joel Strauss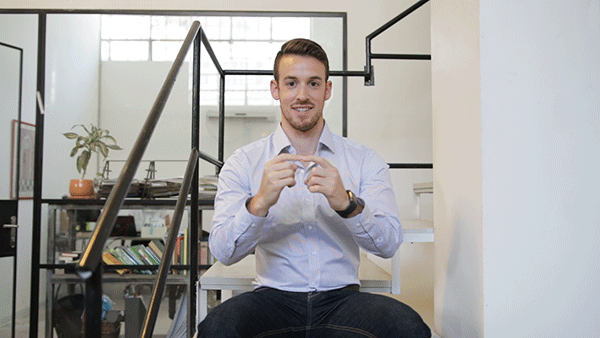 Joel, a New Jersey native, ended up at Headline Media after bumping into a former company intern while in Montreal for the weekend. When not worrying about what potential ailments he might be fighting, Joel prides himself on being a self-described 'risk-averse adventurer', traveling extensively and doing exciting but potentially dangerous things in the safest way possible.
Raanan Loew
Raanan Loew
A Chicago native, Raanan served as the international press contact for the Air Force after earning his MA in international relations from Bar-Ilan University. This experience opened his eyes to the world of professional communications, after which he began working here at Headline Media. Raanan's hobbies include hiking, baking, tinkering with broken stuff, and having twins.
Sarah Small
Sarah Small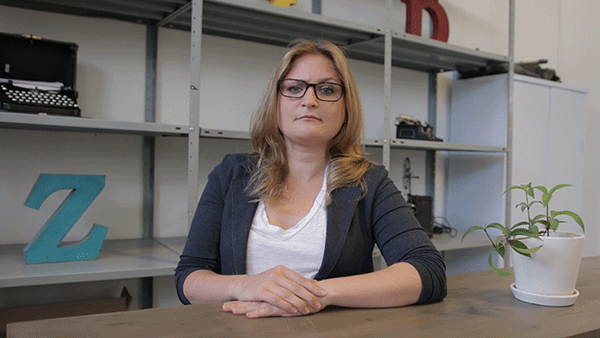 "Smalls" hails from New York City and studied at Tufts University. She worked in PR before moving to Israel, hated it, swore never to return, then started working at Headline Media, whereupon all her previously conceived notions flew out the window. Sarah is a secret crossword puzzle freak and a proud co-parent of our official office mascot - Riff Raff the Beta Fish, a role she describes as "sometimes overwhelming, sure, but deeply fulfilling."
Allison Grey
Allison Grey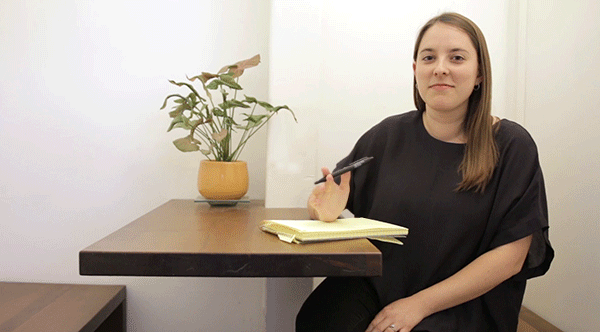 Originally from Los Angeles, Allison holds a BA in political science from UC Berkeley and an MA in political communications from The Hebrew University. Between degrees, she also served as an international media spokesperson for the Air Force. Allie has a love of both musicals and true crime documentaries, and isn't sure if there may be a psychological correlation between the two. Allie's great-grandfather was a WWI British army fighter pilot who, according to family lore, helped shoot down the Red Baron.
Joseph Moses
Joseph Moses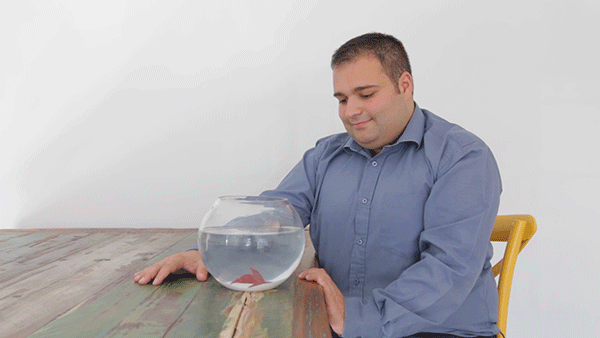 A cornerstone of our burgeoning British contingent, "JoMo" began his career working in public affairs for the representative organization of the UK Jewish community, and his natural penchant for relationship-building combined with his interest in consumer tech eventually brought him to Headline Media. JoMo earned his B.A. in international relations from the University of Birmingham. He is a passionate cook, drawing on the culinary traditions of his Indian/Iraqi heritage - and is probably not as good at backgammon as he thinks he is.
Orit Yogev
Orit Yogev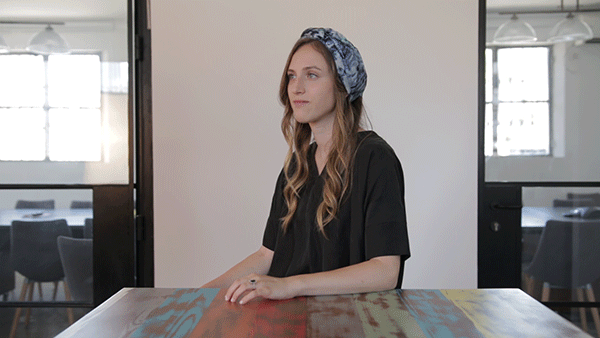 Orit began her career in the marketing department of an Israeli startup but transitioned to PR as a way of working more hands-on with clients. Statistically unsurprisingly (for this office), she hails from Toronto. In her past life, Orit did national service in a hospital delivery room, has assisted in hundreds of births, and saved lives while working as a paramedic. She has a baffling phobia of ketchup.
Hannah Nates
Hannah Nates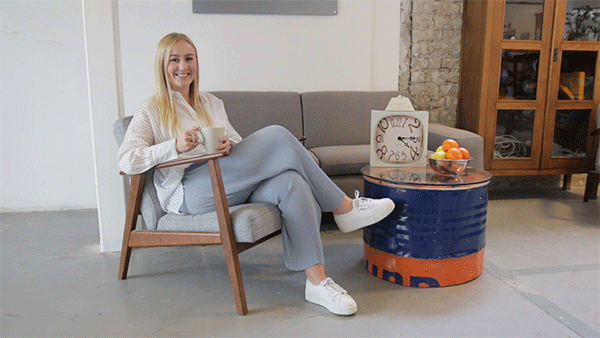 A Houston native, Hannah attended University of Texas at Austin, where she roped in a BS in public relations. After considering a career in event planning or custom home building like her dad, fate led her to Headline Media. Hannah has years of experience as a jewelry maker, having sold hundreds of pieces in boutiques, at trunk shows, and on Etsy. Contrary to popular Israeli belief, Hannah insists that cats ARE pets - and owns two fluffy critters, Opus and Gremmy.
Abigail Levner
Abigail Levner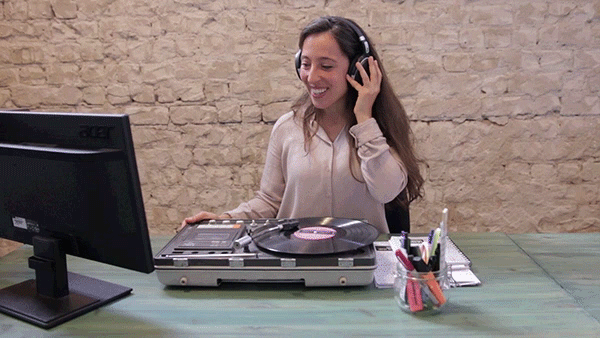 Growing up in Baltimore, Abigail often told friends she couldn't come out on Saturday nights because she was grounded—when, in reality, she was indulging her passion for urban planning and playing Sim City. No longer shaping the lives of simulated cities, Abigail is now putting her communications chops to use representing startups whose technologies are reshaping our lives and the cities in which we live. Formerly a researcher and content developer for major networks including HGTV, Investigation Discovery, and the Travel Channel, Abigail holds a B.A. in communications from Tulane University and a master's degree in urban regeneration from University College London.
Garrett Krivicich
Garrett Krivicich
A Turkish politics aficionado, onetime geopolitical risk consultant, and yoga enthusiast, Garrett grew up in South Florida, earning a BA in political science at Florida Atlantic University. His desire to better understand the world and how an idea in a small sliver of the globe can move mountains brought him to Israel. When he's not indulging his love for early 2000s pop punk, Garrett is probably binge-watching episodes of Shark Tank and Judge Judy.
Yaron Ginsberg
Yaron Ginsberg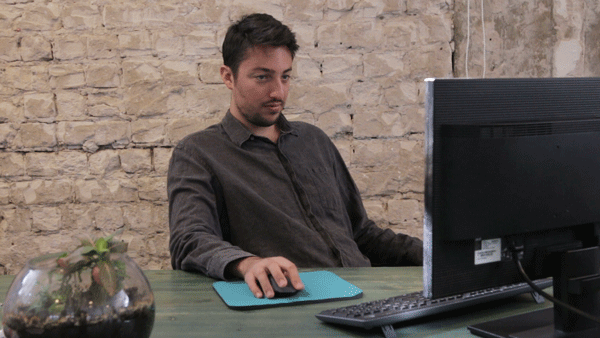 Yaron came to Israel by way of his native Los Angeles and Washington, D.C., where he earned a BA in international affairs and philosophy from The George Washington University. Before joining Headline, Yaron received an MA in security and diplomacy from Tel Aviv University, where he honed his expertise in Middle Eastern geopolitics. When he's not showing off his extensive repertoire of memorized movie monologues (ask him about his Pacino), Yaron is living the vegan Zionist dream of eating hummus for most of his meals.
Frankie Sadoun
Frankie Sadoun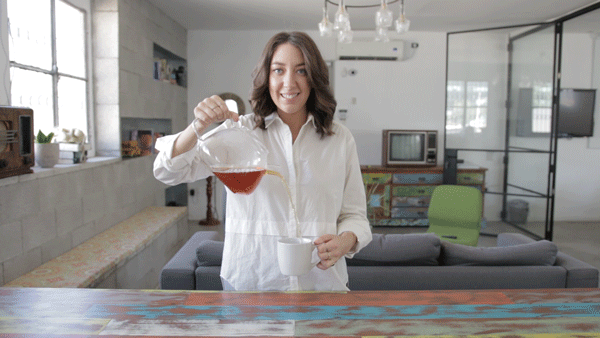 The pride of Silver Spring, MD, Frankie holds a BA in political science and international relations from the College of Charleston and an MA in public policy from Tel Aviv University, where she studied conflict resolution and mediation. A onetime competitive swimmer and devoted color-coder, Frankie's passions also extend to travel and exploring her family's history. Fun fact- in Arabic, Frankie's last name means "lucky."
Shira Koschitzky
Shira Koschitzky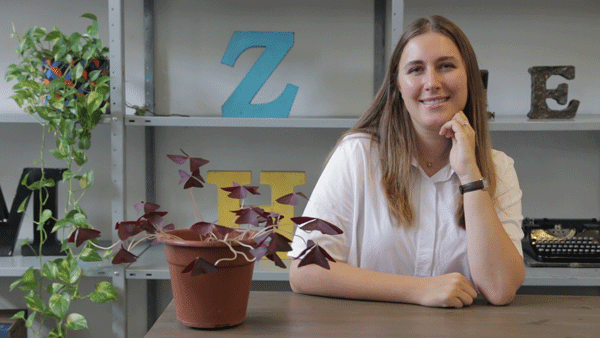 Originally from Toronto, Shira has lived in eight cities over the past nine years, and is thrilled to have finally made her home in Tel Aviv. She graduated from Tel Aviv University with a major in psychology, working in the nonprofit and educational worlds before arriving at Headline Media. An avid book club member who finds catharsis in cooking and baking cookies, Shira is also a proud mother of two, and holds the distinction of having hiked the entire length of Israel at 15.
Hadas Cohen
Hadas Cohen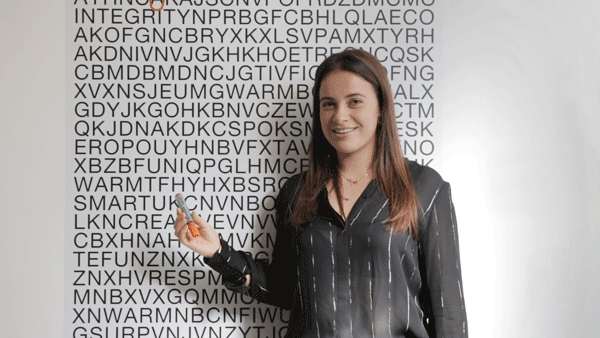 A native of Melbourne, Australia and now a denizen of Tel Aviv, Hadas's peregrinations have taken her to 30 countries and counting. Holding dual bachelor's degrees in business and the liberal arts from Monash University, she saw the world of PR and content as the perfect fusion of her creative passions and her interests in tech and business. While she's thrilled to be working for some of the Startup Nation's most cutting-edge innovators, she still proudly clings to her vintage iPod Mini.
Gavriella Kaplan Weinreb
Gavriella Kaplan Weinreb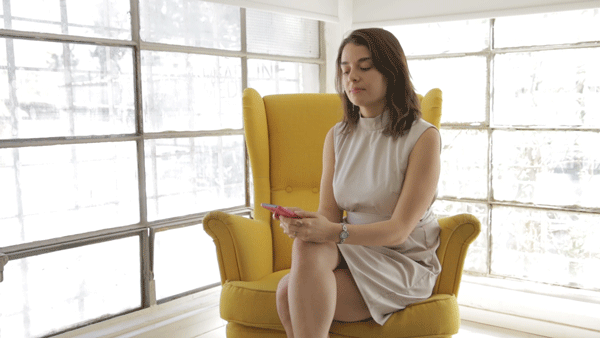 Originally from Robbinsville, New Jersey, Gavriella graduated from Vassar College with a BA in neuroscience and behavior, and is currently studying for an M.Sc. in Electrical Engineering from Bar Ilan University. Though she'd originally planned to apply her science wizardry as a surgeon, the medical world's loss became the media and tech world's gain. Before joining Headline, Gavriella worked at the Jerusalem Post and at a cybersecurity company. A competitive soccer player for 17 years, she's also partial to letting loose by dancing around her apartment with her husband in their Mike Wazowski and James P. Sullivan adult onesies.
Tamara Raynor-Cote
Tamara Raynor-Cote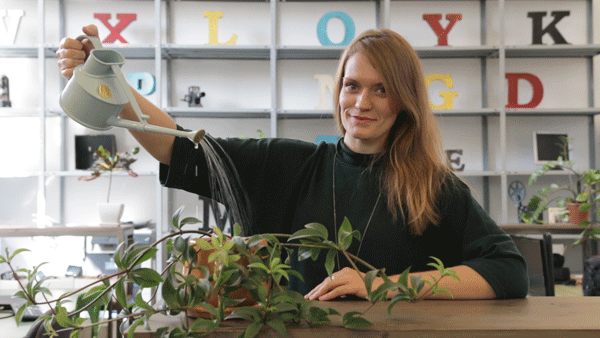 A proud part of Headline Media's robust Canadian contingent, Tamara obtained a bachelor's degree in secondary education from the University of Alberta, and she also holds a master's degree in foreign literature from Ben Gurion University. Before joining Headline, Tamara taught elementary school and adult English classes in Israel. A fitness enthusiast who runs, rock-climbs, and takes a weekly SUP class, Tamara also enjoys unwinding by baking cookies, reading a good book, and doting on her cat, Lev.
Lauren Marcus
Lauren Marcus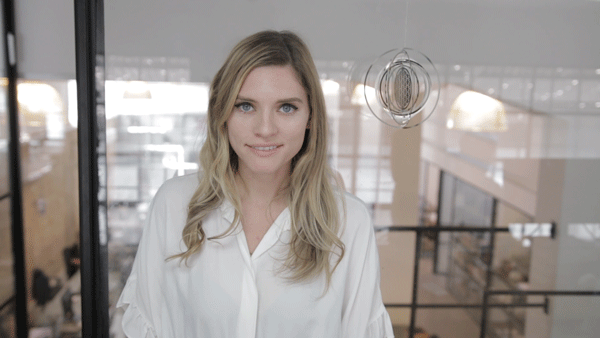 Born and raised in Los Angeles, Lauren has led a creative career befitting the excitement of her hometown. A former editor and journalist, her work has appeared in the Jerusalem Post and The Forward. That experience, combined with her background in real estate and high-tech content writing, affords her a unique perspective on the intersection of technology, industry, and media. In her spare time, Lauren enjoys delving into all things heritage and ancestry, particularly Jewish family folklore.
Emily Smouha
Emily Smouha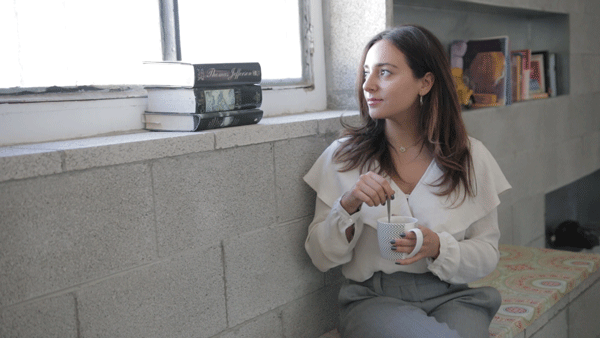 Deftly straddling the left brain-right brain boundary, Emily is both a Francophone art historian who once worked as a stylist for a Kanye West music video, and an MBA-equipped strategist who helped launch an art-focused startup in Tel Aviv. Bred in London, where she earned a BA in art history and French at University College London, Emily went on to graduate from Tel Aviv University with an MBA focused on Venture, Innovation & Entrepreneurship. A connoisseur of rap and a lover of meditation, Emily also enjoys photography, reading, making music playlists, and regularly rearranging her furniture.
Samantha Sharpe
Samantha Sharpe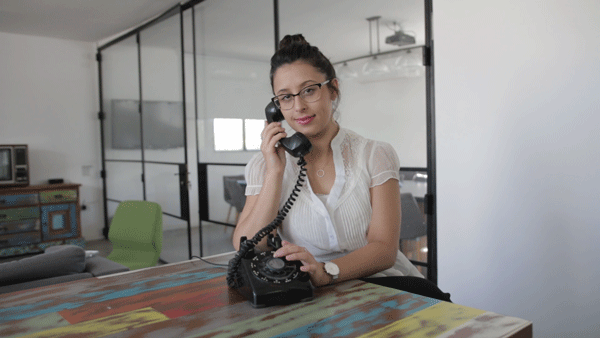 Samantha came to Headline Media from the Army Spokesperson's Unit, where she helped oversee creative content and social media. Her stint in the Spokesperson's Unit fused the skills she'd honed at the University of Colorado-Boulder, where she earned dual bachelor's degrees in journalism and communications. Originally from LA, Samantha's love for classic rock courses through her life – from her time as a college radio DJ to her family's much-loved dog, Bowie.